There's no place like home. Home is where you eat, sleep, connect, and create a safe environment for your family. Whether you live in in a 50's era bungalow or a brand-new home, you want to care for and protect your home so that it can care for and protect you for years to come.
Deep in the heart of your home are many important systems that need maintenance, including ductwork. Ducts are passages throughout the mechanical system of your home that help heat, ventilate, and air condition your home. They affect the quality of the air and the temperature too, which is why it's so important to have them cleaned regularly by a professional.
Founded in 2007, Advanpro is one of Calgary's leaders in Commercial and Residential Duct Cleaning, Heating, and Cooling services. And we continue to do everything we can to offer the very best services for Calgary homeowners.
1. Getting to know the duct cleaning process
There is more than one way to clean a duct!
At Advanpro, we offer two different duct cleaning methods: the High-pressure Air Blow Gun method and High-speed Rotary Brush method with high-pressure air.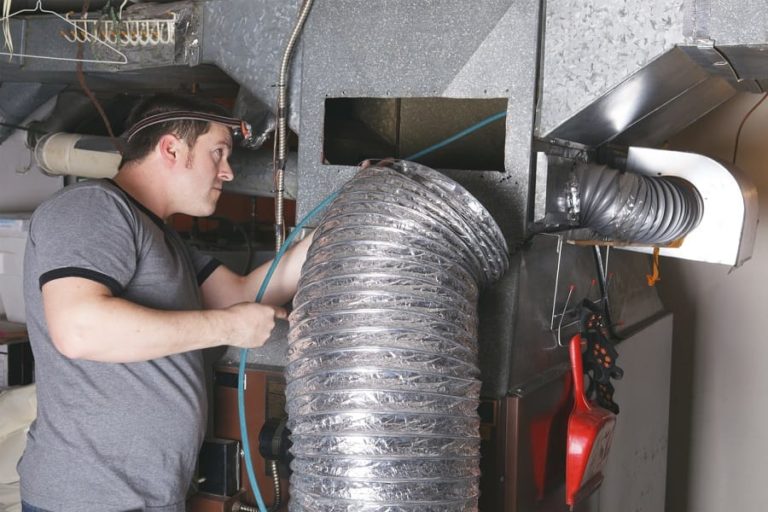 High-pressure Air Blow Gun
A member of the Advanpro team places a high-pressure air gun in the vent exit and blasts the duct work with a sustained flow of air. The air pushes the dust and debris in the duct work back to the furnace. Here, our high-volume duct vacuum (capable of moving up to 9,000 cubic feet of air per minute) sucks up the dust and debris and collects it outside in our truck-mounted vacuum. 
The main supply and return ducts (known as "trunks") are then cleaned out with our Skipper tool. The Skipper is a  ball (1" in diameter) with small discharge holes that is connected to a long flexible air hose. A tremendous volume of high-pressure air is discharged from the small holes in the Skipper ball. When the Skipper is inserted into the duct work, the high-pressure air propels it forward, while also pushing all dust and debris located in the duct work back to the furnace where it is collected by the duct vacuum. This ensures  ducts are thoroughly cleaned. This process is repeated in each of the main supply and  return trunk in your home.
With this method, a high speed rotary brush is placed in the vent. It provides gentle but effective physical contact with the entire interior surface of duct work. This powerful brush efficiently sweeps away all dust, pet hair and debris – which is collected by the vacuum hose connected to our truck. The process is repeated at each vent. This method ensures the most thorough cleaning possible and gives you peace of mind knowing the air you're breathing is free from contaminants. 
Once the brushing is complete, we follow it up with our High-pressure Air Blow Gun Method to collect all dust and debris.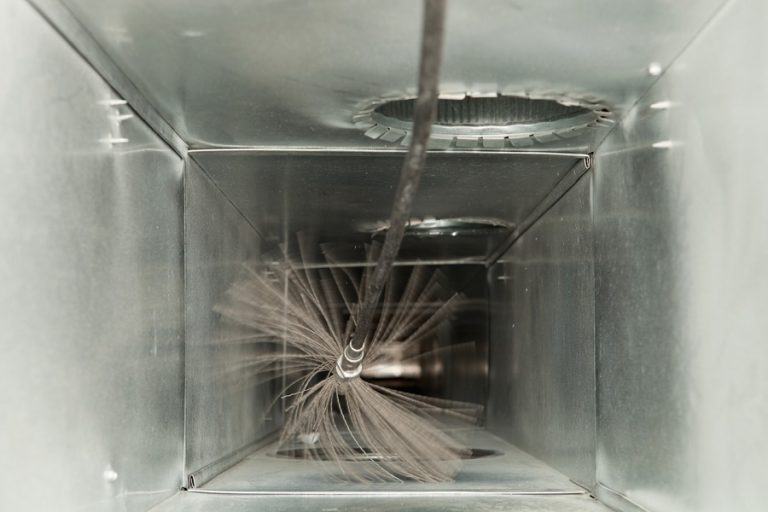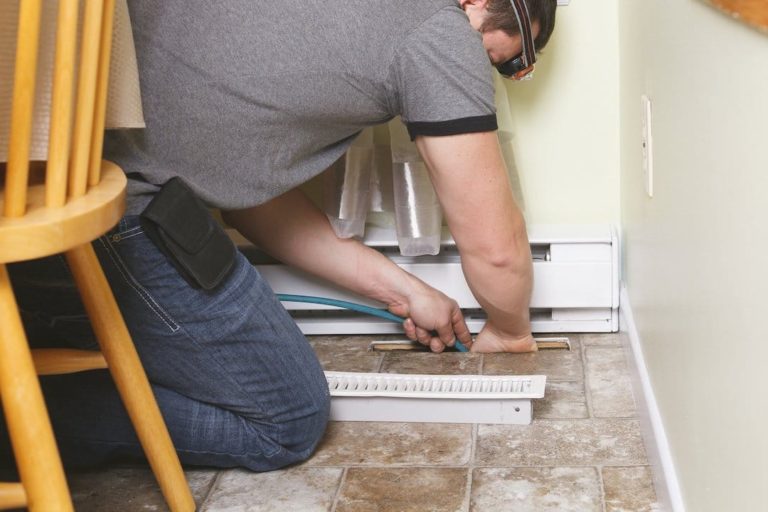 As part of our Ultimate Total Care package, we use a specialized tool that blasts high-pressure air through eight – 6" flexible tentacles, which whip at high speed to agitate the inside of your main supply and return duct work. The tool is pushed or pulled the entire length of your duct work, dislodging dust and debris moving all contaminants toward the duct vacuum where it is collected and disposed. This tool is used in place of the Skipper and ensures the most thorough cleaning possible of the main supply and return trunks.  
2. What to expect with your duct cleaning service
Advanpro technicians are professional, uniformed, friendly, and highly trained. We show up in a clean, clearly labeled vehicle containing state-of-the-art furnace and duct cleaning equipment. We go through a pre-cleaning checklist before we begin.
After we're done cleaning, we'll collect all equipment, apply a sticker with your next date of service and technician's name and answer any questions you have about the work we just did or future service needs. 
We'll also provide a written report of each step we performed in the cleaning process and note any items that may require your attention in the future. Our professional two-person crews will provide you with efficient, professional, thorough, and comprehensive cleaning, expert advice, that can help other areas of your home. 
3. The benefits of duct cleaning
As a homeowner in Calgary, you want to protect your biggest asset. From painting and renos to yard work and appliance upgrades, when you care for your home, it cares for you too. Duct cleaning is an important part of home maintenance – and requires professional help. There are many benefits of duct cleaning. Regular duct cleaning is a preventative measure that can help keep your air cleaner and extend the life of your HVAC system.
We spend a lot of time in our homes – especially right now. And having quality air to breathe is important when it comes to the health and wellness of our family. Duct cleaning improves the indoor air quality of your home by preventing debris from being recirculated. 
Dirt, dust, pollen, dander, bacteria, and other debris build up in air ducts over time. When you run the furnace, this debris can get pushed out along with the hot air and circulate in your home. Duct cleaning can also improve air quality in properties with excessive cigarette smoke.
These irritants can cause sneezing, stuffiness and respiratory issues – especially in those who suffer from allergies. Regular duct cleaning can help alleviate these problems. And as an added bonus, many homeowners notice that their homes smell better and are less dusty after a duct cleaning.
Pet dander can be a problem too, particularly for allergy sufferers. Regular duct cleaning does wonders for residences with pets, especially for cats and dogs that constantly shed. If you want to eliminate allergy symptoms like sneezing, runny nose, and itchiness, a service call with Advanpro will do the trick.
Dryer vents have a massive influence on the safety of your home. They move hot, humid air from the dryer to the outside of your house. Dryer vents are not connected to the furnace. Their job is to allow the air from your clothes dryer to exhaust outside. Lint can build up in the vent and in the dryer, and in some cases has been known to cause fires due to the heat generated by the dryer. 
Over time, dryer vents accumulate lint and get clogged, develop leaks, or can spark a fire which can be dangerous for you and your family. Advanpro includes ground floor dryer vent cleaning as part of our Platinum and Ultimate packages, or as an add-on service with our Silver service.
If a home experiences extensive water damage, the humidity can cause harmful molds, germs and pathogens to build up in the duct work. In such cases, it's recommended that you clean AND sanitize your ducts. Advanpro offers a hospital-grade sanitizing process called Microban, as well as an all-natural sanitizer made from plant extracts, called Benefact. Both kill 99.99% of germs, funguses and molds.
Your furnace and HVAC system is the powerhouse of your home – and you want to take good care of it. Your furnace is working hard to keep the temperature in your home comfortable and by cleaning it regularly, you give it a good boost. The debris building up in the ducts not only impacts the air circulation in your home, but it also makes your furnace work harder.
When dust accumulates throughout duct work, furnace filters clog up faster, which makes it difficult for the furnace to produce strong airflow. This can lead to furnace overheating and will shorten the life span of the furnace Heat Exchanger, blower motor and other critical components. It also reduces furnace efficiency and may result in higher energy consumption. A professional duct cleaning company can clean debris out and allow air to flow freely. This not only helps to lower energy usage, it can reduce breakdown frequency and extend the furnace life.
Furnace maintenance helps your heating system operate efficiently so it uses less energy. This means lower utility bills. A properly operating furnace also requires less energy, which reduces the amount of carbon dioxide released into the atmosphere – which can result in a significant reduction in household pollution.
4. Take extra care by adding a furnace tune up
If you're getting your ducts cleaned this fall, it's a good idea to add a furnace tune up as well. During our 30+ point inspection, we'll do a comprehensive check on all your systems so that you can replace or fix any parts before they wear or give out. After all, the last thing you want is for a critical furnace component to fail on a night when it's -25 ºC outside! 
5. High-efficiency furnaces and central air conditioning
Having your ducts cleaned by professionals who have the expertise and the right equipment is even more important if you own a High-efficiency Furnace or have Central Air Conditioning.
The secondary Heat Exchanger in a High-efficiency Furnace and the Evaporator Coil (located in your furnace plenum) each have delicate, closely-spaced heat transfer fins that must be protected during your furnace and duct cleaning.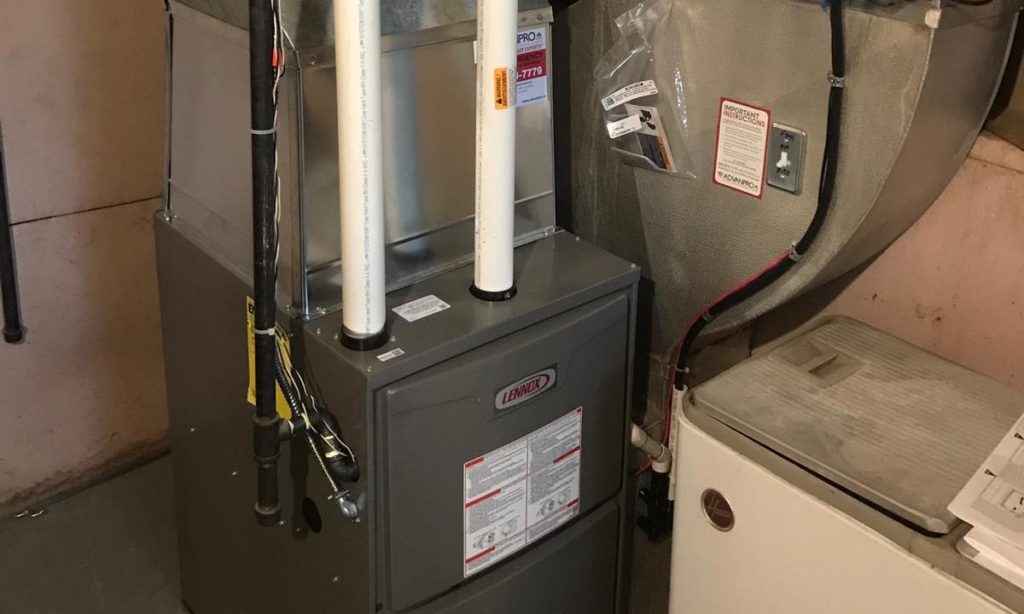 Advanpro has developed a bypass procedure to protect your High-efficiency Furnace and A/C Evaporator Coil during the duct cleaning. It provides thorough cleaning, while protecting these delicate components from lodged dust and debris.
While performing the bypass procedure our highly trained and experienced techs will  temporarily install a protective filter over the Heat Exchanger or A/C coil, and between our duct vacuum (which is positioned above the Heat Exchanger and A/C coil). We then thoroughly air wash the Secondary Heat Exchanger and/ or A/C coil in the opposite direction of normal furnace air flow, ensuring lodged dust and debris is removed. 
This added procedure ensures that all dust and debris in your supply duct work is collected before it enters your delicate Secondary Heat Exchanger or A/C coil, preventing any damage.
Cleaning your ducts, furnace and vents offers many benefits. But the big question is how often do you have to get them cleaned? And when?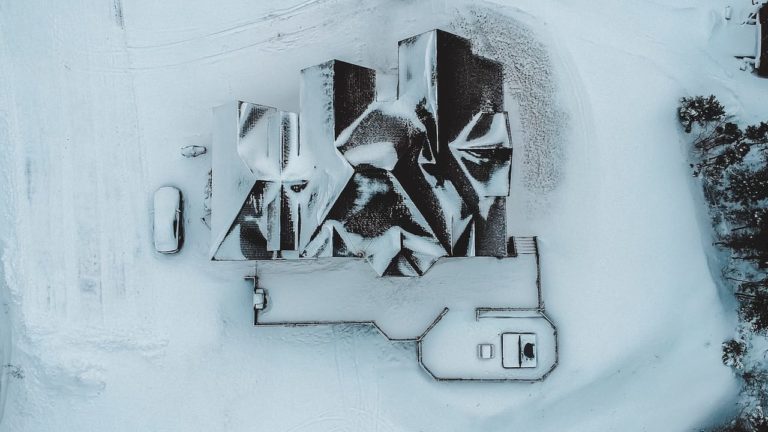 In most homes, it is recommended that you have the ductwork in your home cleaned every 2-3 years.
The frequency depends on environmental factors, including pets, and pollen in your area and sensitivity to allergens. It's good to have ducts cleaned in the fall, so your system is performing well for the colder months of the year. 
Did you know? Communities that are close to major construction projects can be affected by dust and debris. For examples, many homeowners along Calgary's ring road have called Advanpro after noticing excessive dust as a result of the excavation, grading and roadwork.
If you rent an apartment, your landlord should have the ductwork in the building cleaned regularly, usually every 2-4 years. 
They are responsible for providing you with a safe, healthy environment – and quality air is part of the deal. If you're just about to move in, you can ask about maintenance at this point or simply follow up with the landlord in the fall with the request to have them cleaned. While it may not be a legal responsibility of theirs, it's certainly a sign of a good landlord who cares about the building and tenants. Even having them cleaned every few years is better than not at all.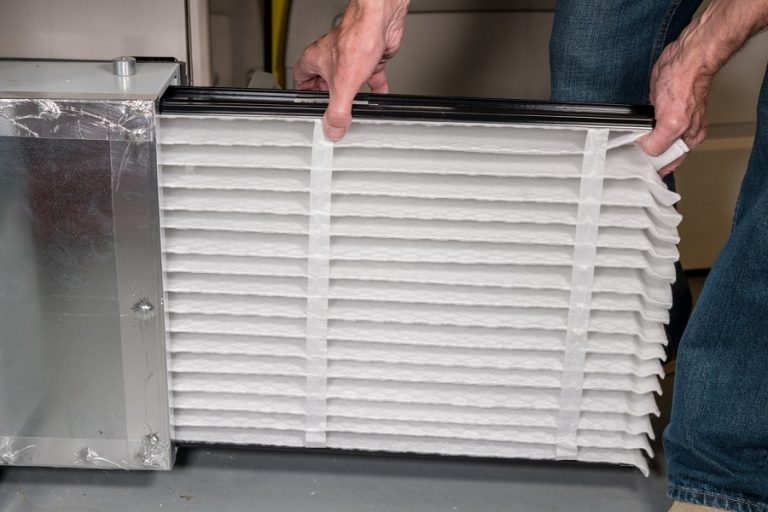 New homes and renovations
A newly-built house, or a home that just underwent a renovation, often requires a duct cleaning, because the construction process leaves sawdust and all kinds of debris in the ducts.
7. Telltale signs your ducts should be cleaned
Whether you're in a home or apartment, here are some of the signs that it's time to call Advanpro for duct cleaning:
8. How to choose a professional duct cleaner
Choosing duct cleaning professionals is like choosing any other experts – you want to do your research, ask the right questions, and feel like you've got the best person for the job. Here are tips on how to find the right duct cleaning company in Calgary.
Start with an online search. Look at websites to see how long they've been in business for, how long they've been doing duct cleaning, and what other services they offer. You can also lookup reviews to see what customers are saying about them. Ask friends for referrals too.
Once you've picked a few potential companies to hire, check out their credentials. Are they insured? Are they experienced? Are they professional? Do they have a modern fleet of trucks and equipment? If you can't find this information on their website, call them and ask a few questions. You can also see if they are in good standing with the Better Business Bureau.
A customer service driven company should offer flexible appointment times, including evenings and weekends.
Choose a company that values your time, and will commit to promptly showing up at a specified time – instead of asking to wait for them to arrive at some point within a 5-hour window. (This is an aspect of Advanpro's service that our busy customers truly appreciate.)
Find out what type of cleaning methods they use, what they charge, and what's included. Get an estimate so you know if they charge by the hour or by service. Also, find out if they have packages available. Obtain a copy of a written version of the quote including all costs and fees and compare rates before you make a decision.
No one likes surprises. There's nothing more frustrating than being quoted one price and being billed another once the work is done. Confirm that the price you're quoted is the price you'll pay.
Advanpro offers online duct cleaning quotes, where you answer a few simple questions on our website, and instantly receive an accurate quote based on your needs. You can even add on additional services, and ensure you get the services and price you need. 
Watch out for companies who aren't furnace and duct cleaning experts. Some businesses try to sell customers cheap duct cleanings as an add-on, however, a thorough cleaning should be performed by a company that specializes in HVAC services. 
Beware companies who cold-call you with special offers. They may be scammers offering a low front-end price, but surprise you with all sorts of hidden charges, like 'Environmental Fees'. The "we'll be in your neighbourhood" pitch is often offered by uncertified companies that are big on selling and low on service. 
Some providers will give you a lowball estimate to get your business, but then tack on "environmental fees" or "disposal charges" when it's time to pay. So what seemed like a deal at the time isn't really that much different from the price of a more reputable provider.

A reputable duct cleaning company will have a specialized truck and professional equipment that ensures a quality job is done. Find out if they use these methods, and if they don't it's a red flag. 
While many people are tempted to "do it themselves", this is a job best left to the pros. A professional has the expertise and equipment to make sure contaminants aren't released into your home. The last thing you want to do is make the air quality in your home worse. The specialized truck-mounted duct cleaning equipment we offer has unmatched vacuum suction. As a homeowner, you have no way of getting anywhere near the same quality of cleaning using tools on your own.
If a company shows up to your home with a portable vacuum unit to collect dust and debris from your furnace and ductwork, it should set off alarm bells. Professional companies that specialize in duct cleaning use dedicated, built-for-purpose vacuum trucks. These trucks are designed to safely and efficiently draw and collect high-volumes of dust and debris from your duct system. Advanpro's truck-mounted vacuums are capable of moving up to 9,000 cubic feet of air per minute!
Portable units will not provide adequate suction to do the job properly – and are a sure sign of a company that is not investing in their business or their customers.
9. How much does duct cleaning normally cost?
The cost of duct cleaning ranges depending on what services are included and how big the duct system is.
Advanpro is transparent and straight forward about pricing, and we guarantee your quoted price. You just have to answer a few questions using our online duct cleaning quote calculator, or by calling us at 403-873-7779.
Tip: When counting the vents in your home, it helps to go room-by-room. Some rooms may have multiple vents. Be sure to look for vents behind or under furniture. In bathrooms, some heat registers are hidden on the sink cabinet base, just below the cabinet door. In the basement, be sure to look up: vents are often located on the ceiling! You don't need to include the bathroom exhaust fan/vent, as these are not part of the cleaning process.
Founded in 2007, Advanpro has established itself as a leading provider of Commercial and Residential Duct Cleaning, Heating, and Cooling services. Our company is committed to excellence and uses the industry's best practices to protect and care for your home. 
We offer highly professional cleaning, tune up, repair and maintenance services for furnaces and air conditioners. Advanpro also provides new furnace and air conditioning sales and installation, as a Premier Lennox Dealer.